The 2018 West Virginia Writers Annual Writing Contests are now open for submissions.
The entry forms including new and returning categories are here for your perusal.
The 2018 West Virginia Writers Writing Contests will not begin accepting entries until  January 2, 2018.  The big news is that we will be accepting entries via both the traditional paper method as well as online through Submittable.com.  It's quicker and easier and cheaper than mailing paper entries through the U.S. Mail. 
If you have questions, please address them to Contest Coordinator Dreama Pritt at wvwcontest@gmail.com.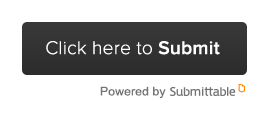 However, if you would like to submit via paper and U.S. mail, feel free to do so using the following forms.
FACTS ABOUT THE CONTEST
Established in 1982

The state's largest writing competition.

Adult contest open to West Virginia residents and members of WV Writers, Inc., adult or college-level.

New Mountain Voices Student Writing Contest (with different writing categories for grades 1-5, 6-8 and 9-12)

Over $122,000.00 in prize money awarded since 1982.
---